Coast Clever
Welcome to Coast Clever. Coast Clever uses a well-recognised 'hench' character, former footballer Adebayo Akinfenwa, to show that no matter how strong or fast you are, no one is a match for the coast.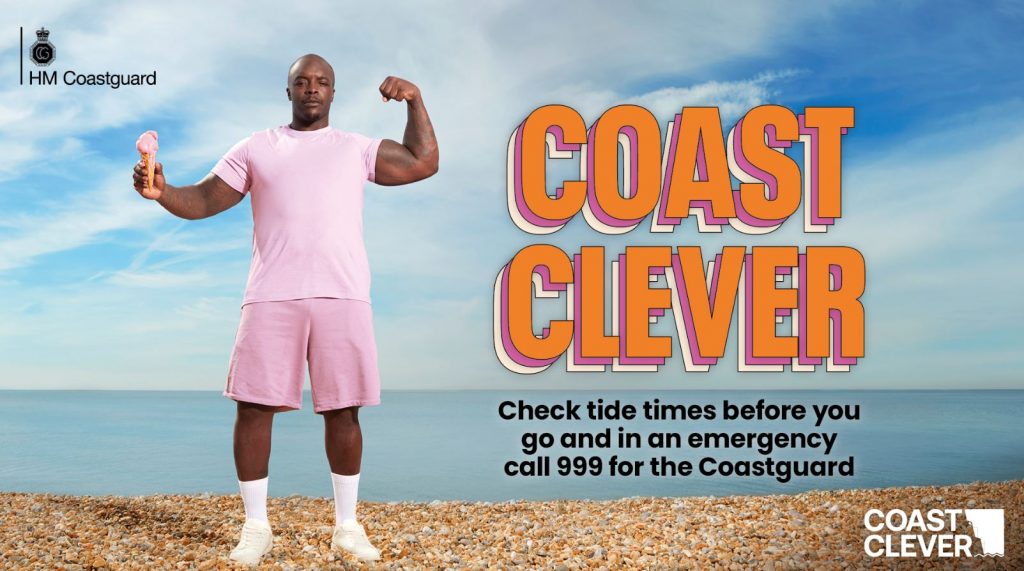 Visiting the coast can be a fun time for all the family. Whether it's walking along spectacular cliffs, admiring beautiful coastlines or just relaxing on the beach, many of us flock to the coast to enjoy these pursuits. Every year, there are roughly 200 million visits to the UK coastline by the general public; each one having the potential for things to go wrong.
Fact : The Coastguard attended 36,000 incidents last year.                                                                                                         
Our British coastline is full of potential hazards and risks all year round. HM Coastguard's Coast Clever campaign aims to caution people about coastal risks, especially mud, tides and cliffs. It asks people to check the tide times before visiting and to call 999 for the Coastguard in an emergency.
HM Coastguard want to make sure they communicate the dangers of the Great British coast to everyone, but especially young men and dads who are more likely to be involved in accidents at the coast.